My wife and I were planning to visit Japan for a long while. It is a rather connivent two hours flight for our friends living in Shanghai, thus we usual jealously hear some of them visiting Japan surrounding cities at least once or twice a year for a short break. With my family traditions and family regrouping plan every year, our time could be very precious - we usually have little time to explore.
Our newborn son interrupted the plan in 2016. We kept delaying until we finally decided to put the kid aside with our family in Shanghai for a week. Yes! The grand plan was we fly to Japan from Shanghai without the sleepless little one the first time.
As we were heavily influenced by many Japanese cartoons when we were raised in the 80s and 90s, we seem to roughly know what we might be expecting. With a little investigation and friends' recommendation, our plan was starting from Osaka and travel surrounding sightseeing, depending on schedule we might optionally visit the Universal Studios.
Kansai International Airport
Upon arriving Kansai Airport, before we approach the immigration control, Nintendo brings Mario families to welcome tourists. We've been to many places, many city airports packed with banking or technology advertisement, while Japan gave us a little cheerful welcome message - we were growing up with Mario games, it's rather close to our childhood memory.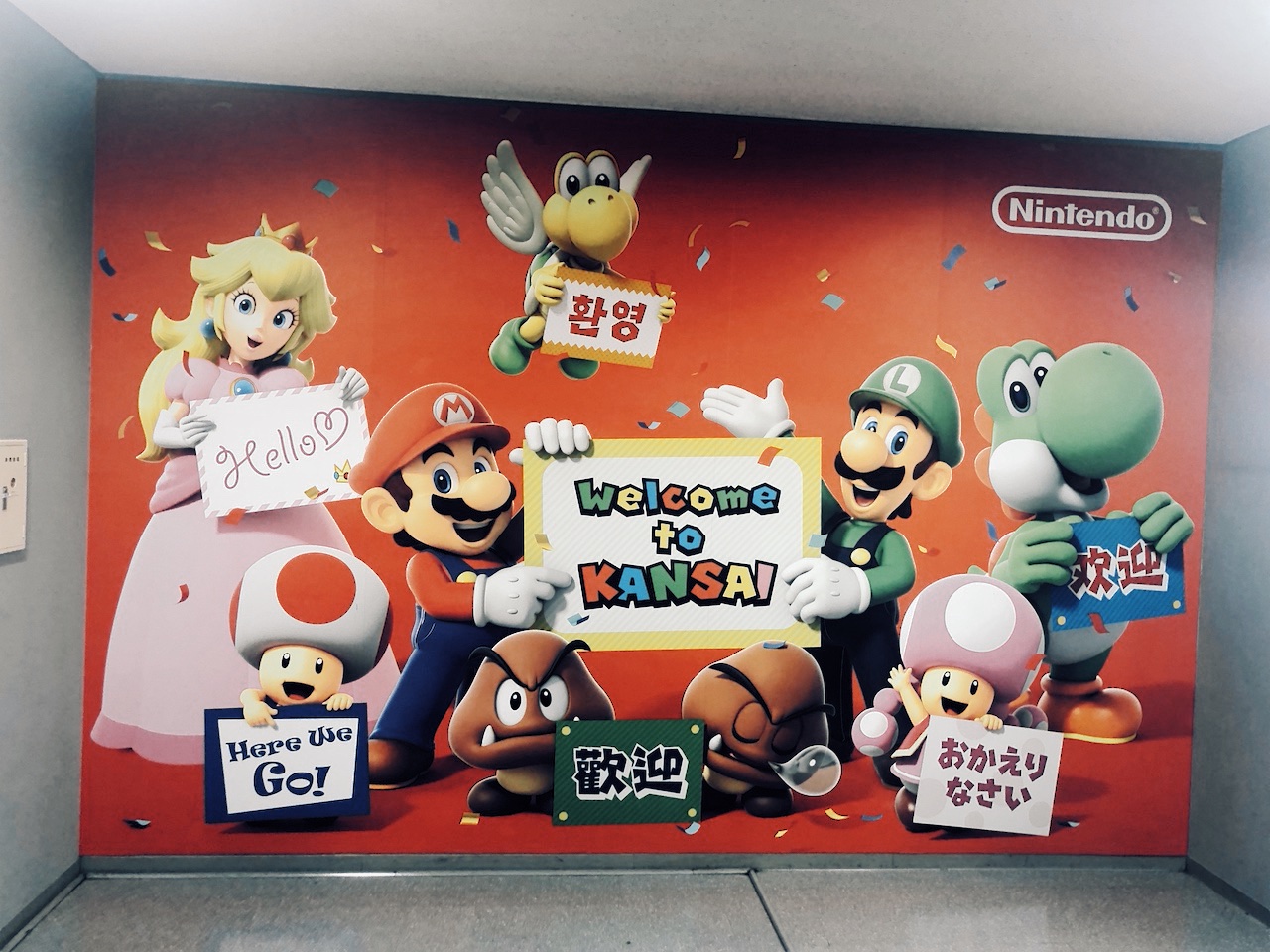 Once we left the airport traveling on the train to our hotel, we started to notice the anime illustration is embedded in all aspects of the culture - from cooperation advising, train decorations, safety warning signs.
Trains and Rails
Over the five days travelling, we spent plenty time at many train stations. Apart from feeling fascinated about these attractive trains, we also noticed train stations play different musics and artificial bird sound.
The music is called "eki-melody", and it was introduced in 1971 by a private Japanese railway company Keihan Electric Railway. According to Wikipedia:
Originally, the melodies used on Japan's railways sounded more like alarms. However, since the 1990s more attention has been paid to creating tunes which fulfil several criteria: clearly marking a train's arrival and departure, encouraging timely but unhurried boarding and disembarking, making passengers feel calm and relaxed, and standing out above announcements and other noise. Railway companies have established that the ideal length of a train melody, based on the typical dwell time of a train at a station, is seven seconds—so many tunes are designed to fit that length. Hundreds of different melodies—most written specifically for the railways—exist, and many stations or routes have their own characteristic tunes.
The birds whistle sound, as we slowly discovered, not only provides a natural atmosphere but primarily guides blind people. The sound source and speakers are located at the entrance or exit, which helps visually impaired people to locate them.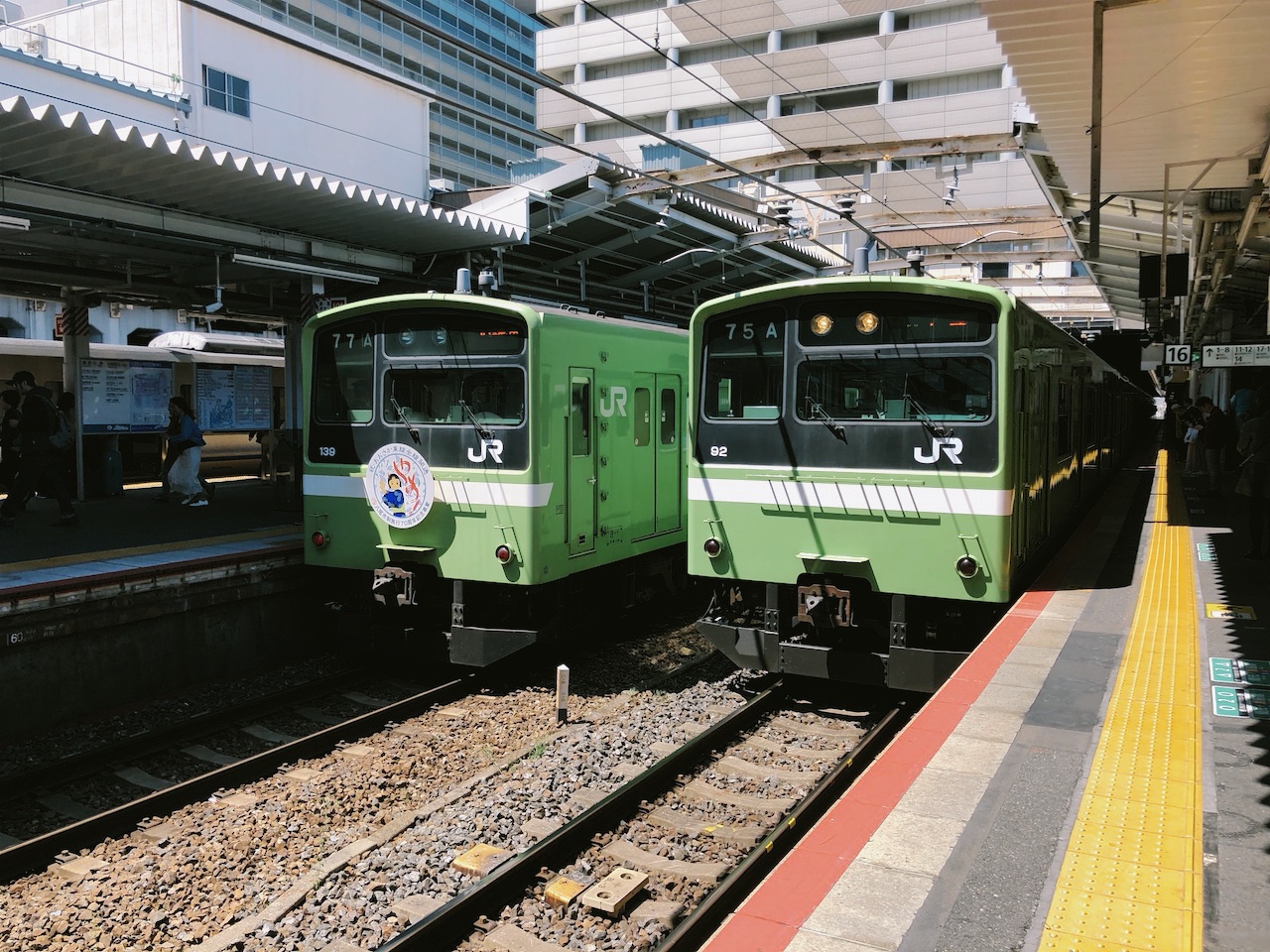 Osaka
When we travel, most of the time are spending on find local cuisine. Once checked-in at the hotel, we immediately started looking for nearby restaurants. Follow the local recommendation, we visited Itamae-yakiniku Itto Higashishinsaibashi (板前烧肉一斗). Over the week we've noticed that this type of Barbecue beef restaurant is extremely popular, so you will tend to spot one within a few hundred meters walking distances.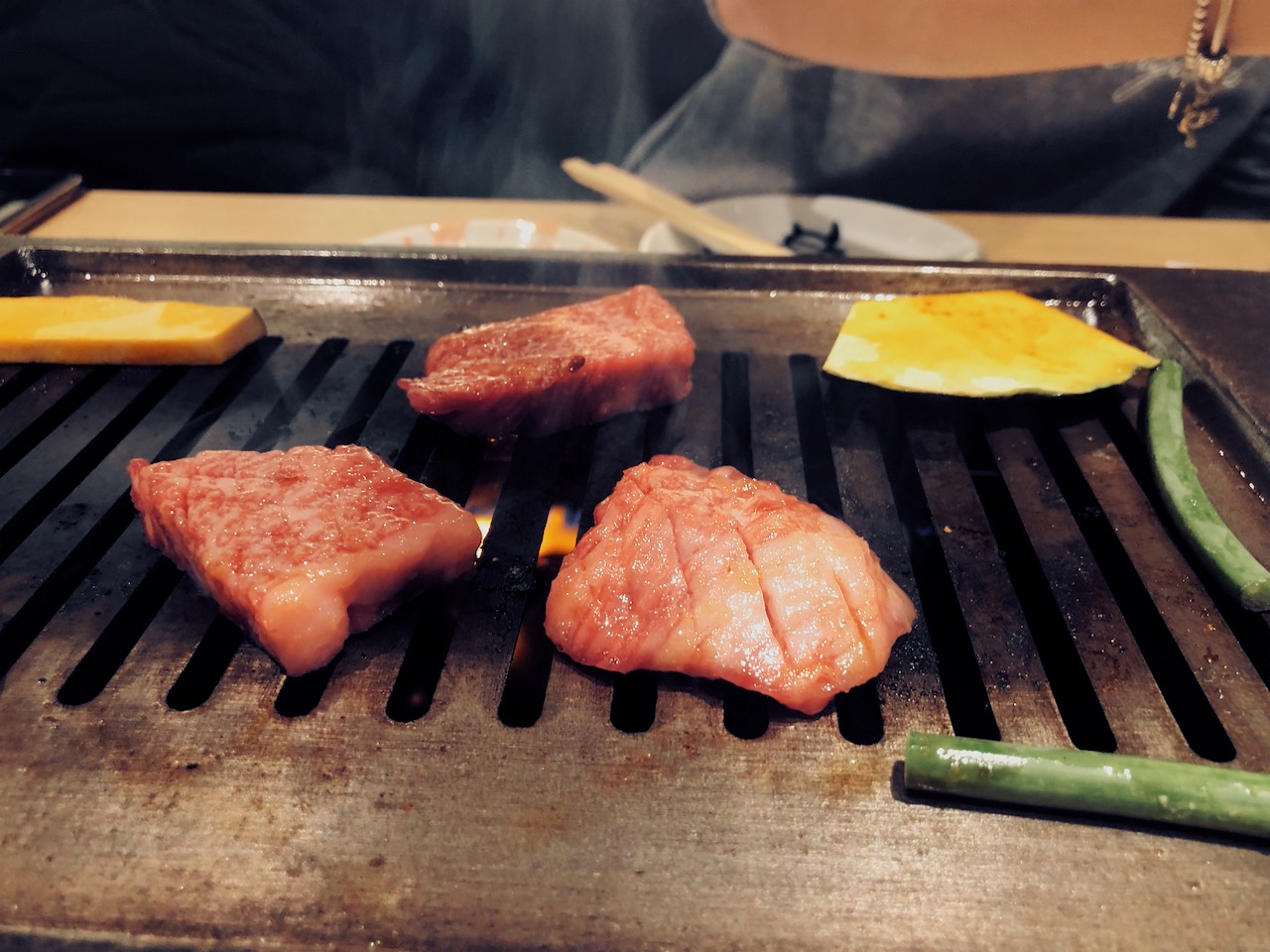 Quickly wrapping up dinner, we took a long walk to explore Osaka's night sightseeing.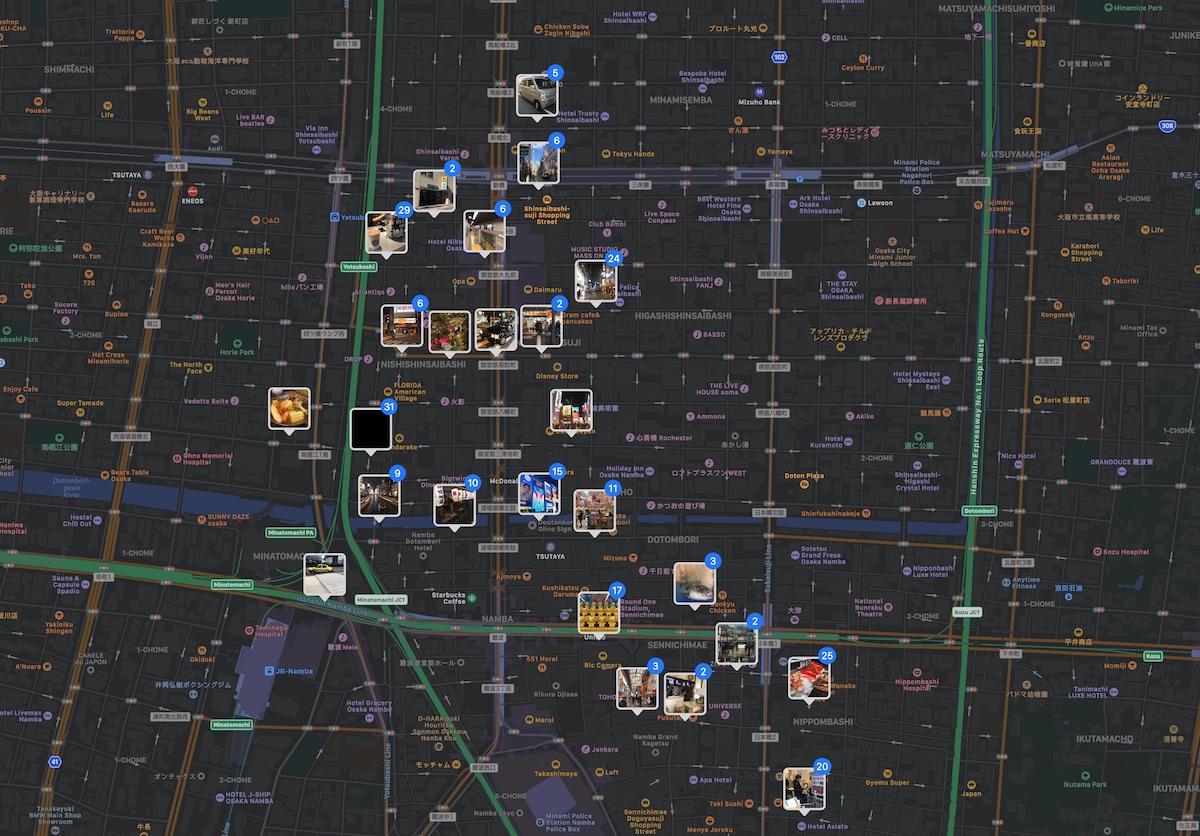 As expected, busy tourist area, lots of activities and never-ending special local street food. We took different routes while exploring the area. On the 2nd night, we bumped into a group of people dressed in costume and driving Mario Kart. With a bit of research, we found that the activity is running regularly by Street Kart Osaka. It's a fun and joyful event, we would be prepared for the next visit as we didn't have the right document to sign-up this time.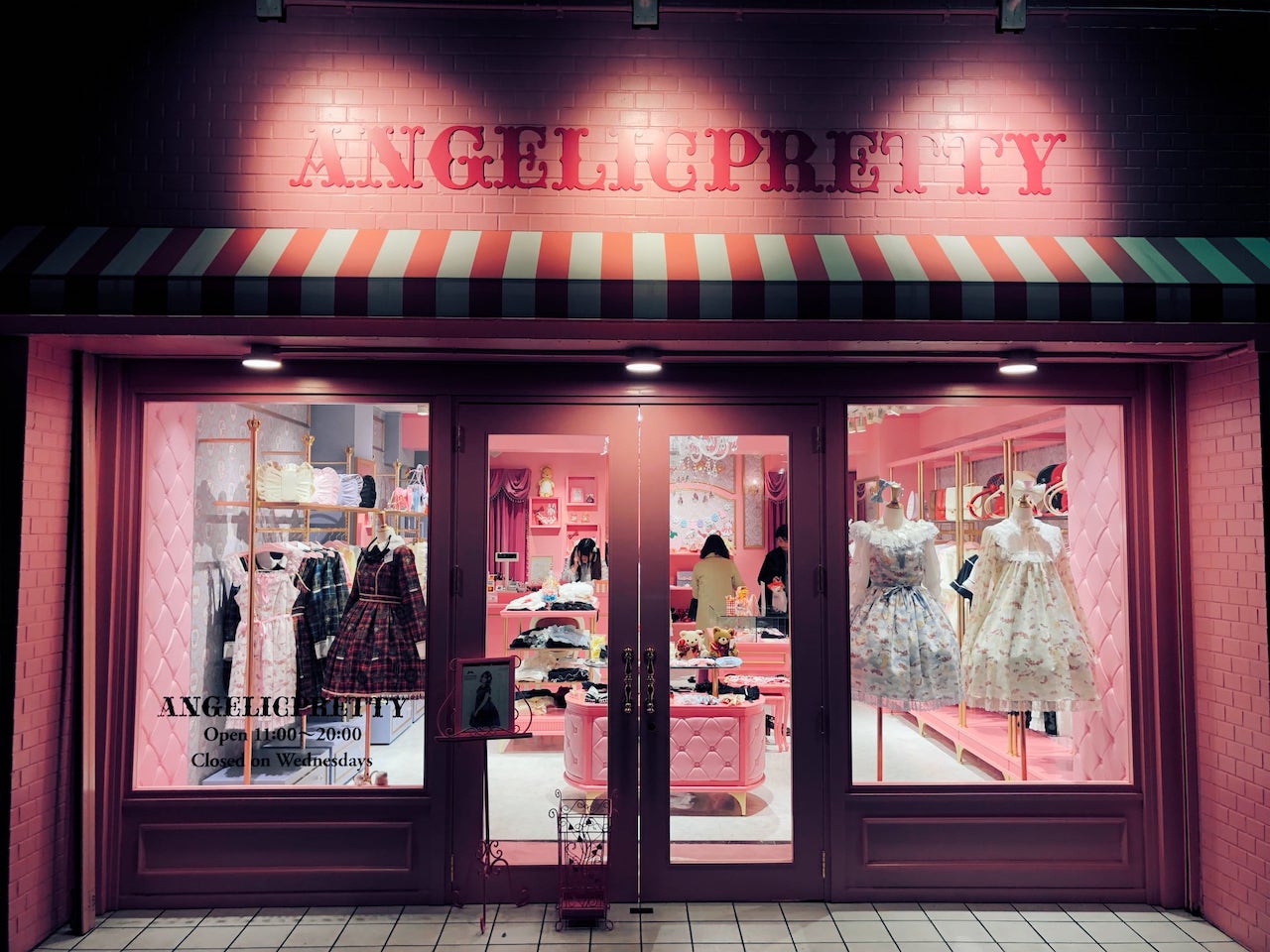 Crab cuisine is famous in Osaka. Some of the most famous restaurants have long queues and never take a reservation. We tried to queue for Kani Dōraku (蟹道乐), but they were either ending service on the day or declaring the queue was about 3 hours waiting. After searching for alternative restaurants, we located かに道楽網元本館 and unexpected to receive a private room without a reservation. If we were rating the best dinner over four days in Japan, this would be the most memorial one.
We thought it would be a usual restaurant, but it turned out that the entire restaurant is a cultural art.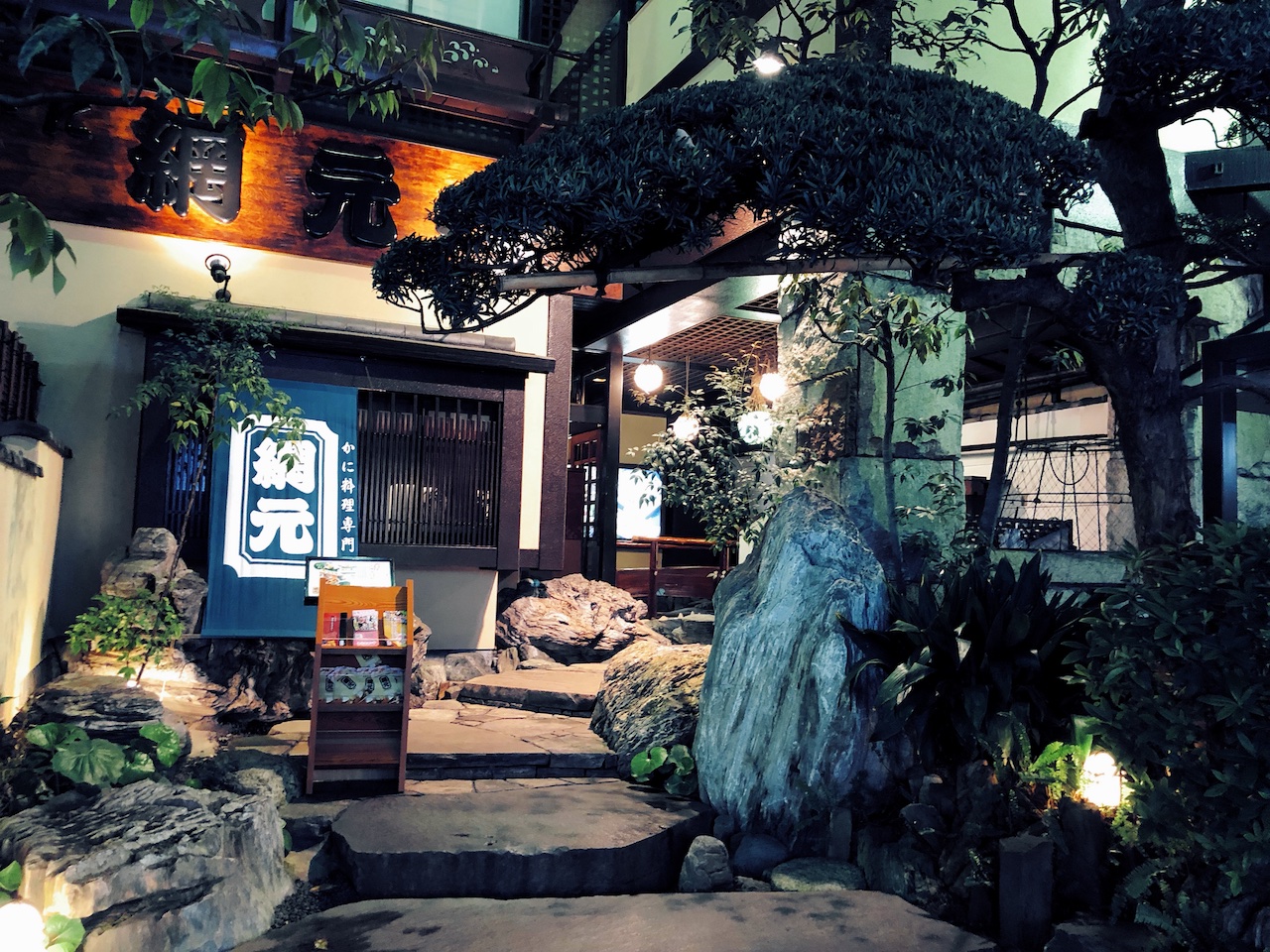 The chopstick has "蟹道乐" signature. Surprisingly, かに道楽網元本館 is part of the Kani Dōraku group but served as a premium brand.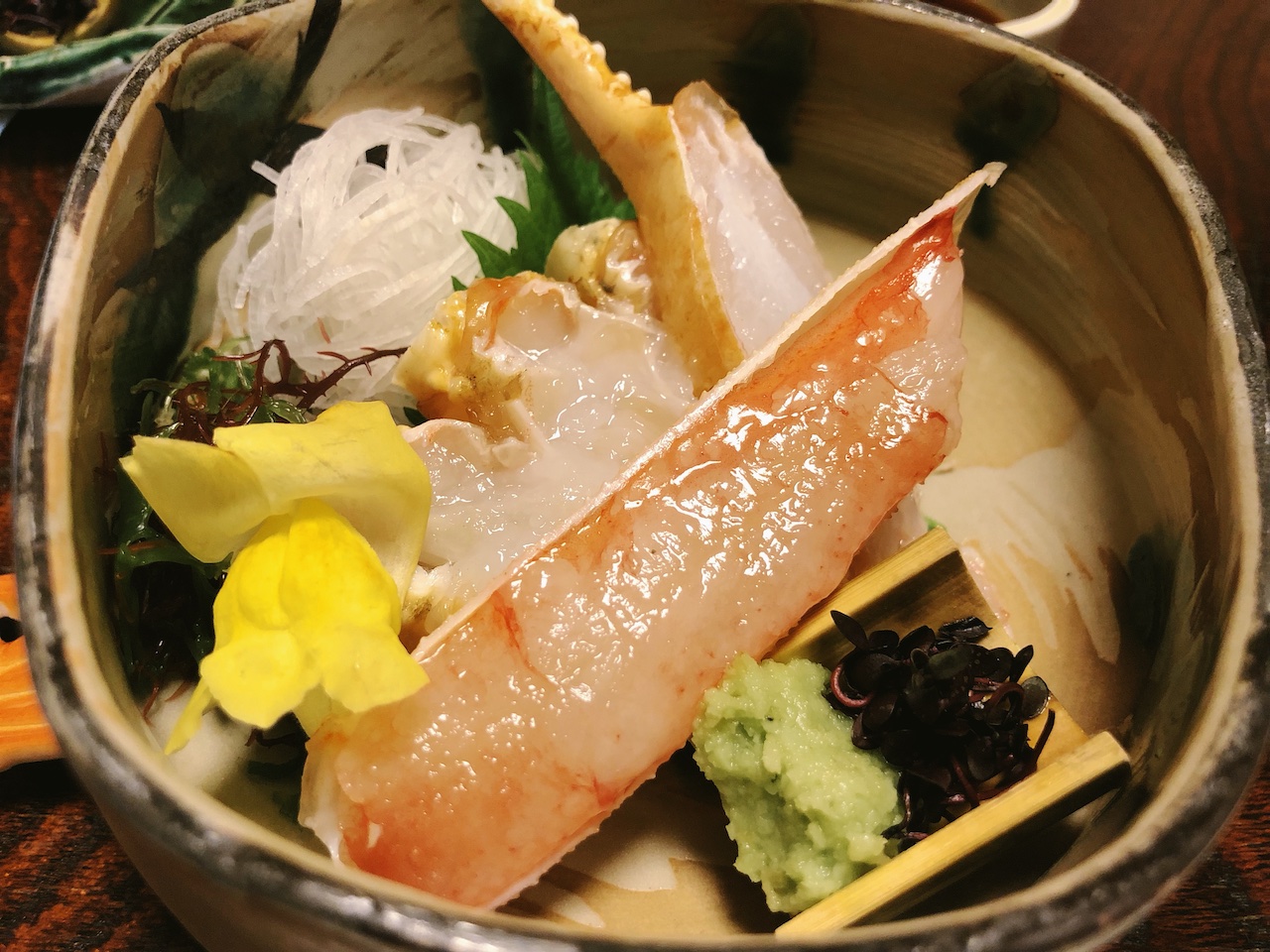 Nara
Nara is known as the magical dear city of Japan. JR Nara Line runs about three times an hour, and the journey takes about 70-80 minutes. We've been to Richmond Park in London seeing deers in a far distance, having them close to you and showing mutual respect to each other via human gesture is a completely different experience.
When getting closer to the Todai-ji Temple, we spotted a few places selling "deer crackers". One good advice is making sure securing your bags and "the crackers". These are wild animals so they would fight for food, a few aggressive deers (mostly the younger ones) will try to snitch your bag.
There are a couple of ways to feed the deer. The "experienced deer" will try to bow towards you as a polite way to exchange for the cracker. The local guide would suggest a traditional way: by holding the deer cracker over your head, the deer would bow its head once; then, put the cracker behind your back, the deer would bow a second time.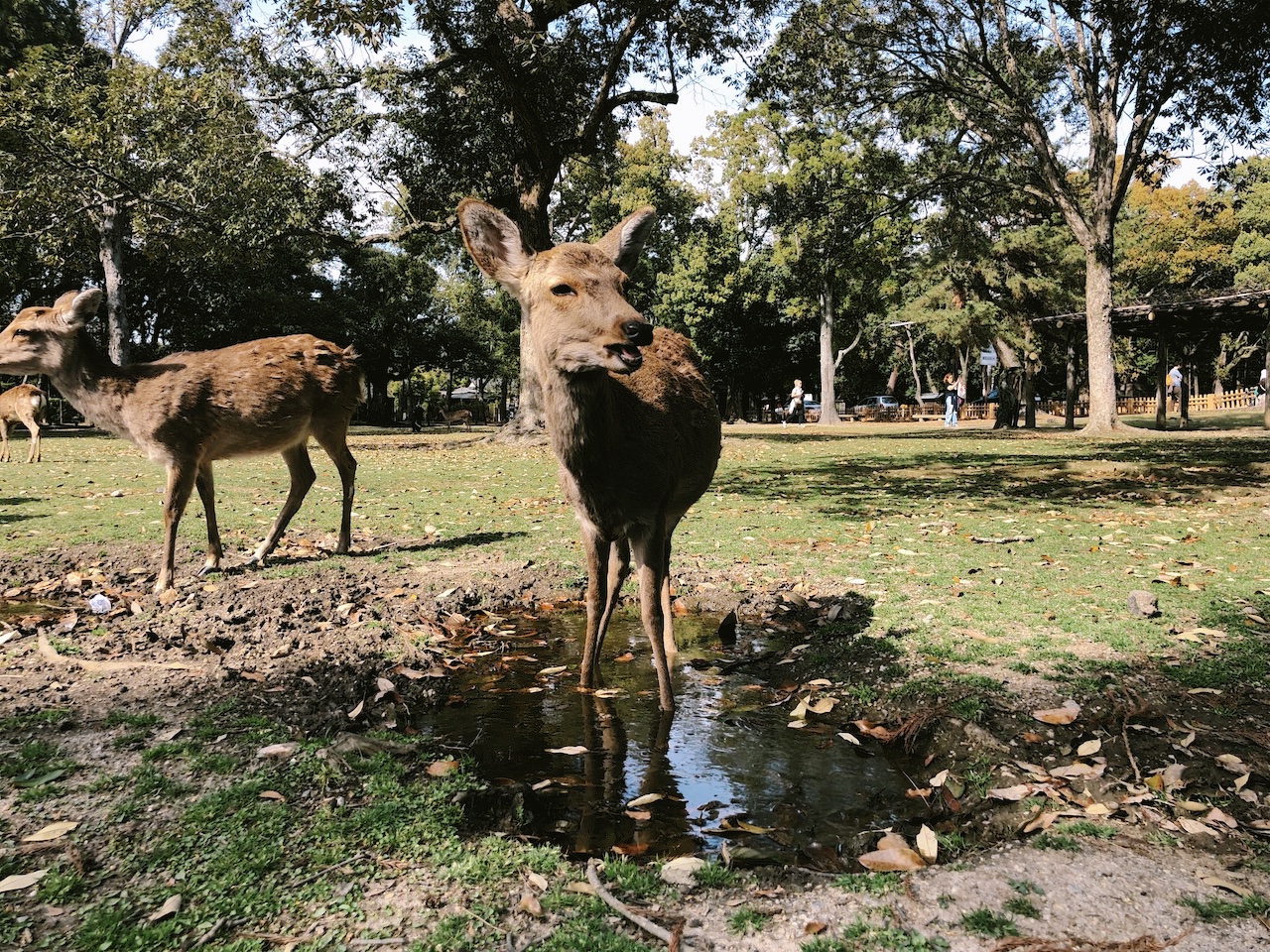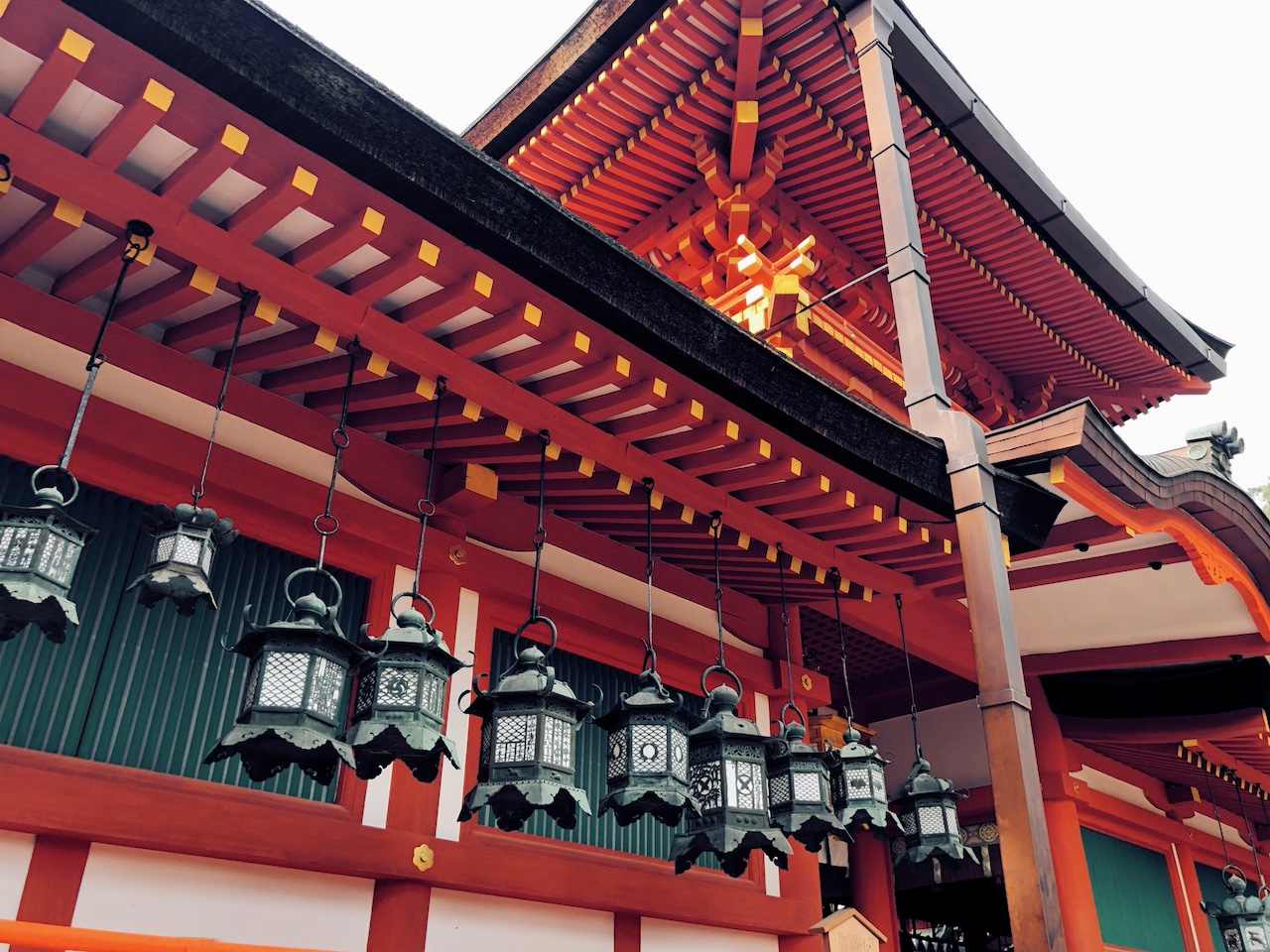 Edogawa Naramachi (江户川) is one the highly recommended restaurant. Same as Kani Dōraku (かに道楽網元本館), follow the tradition, you are required to take off shoes and change with japanese slippers. People usually choose a set menu, which either comes with a small Sukiyaki hot pot or serving Unadon (Unagi Donburi) 鰻丼 - eel with steamed rice.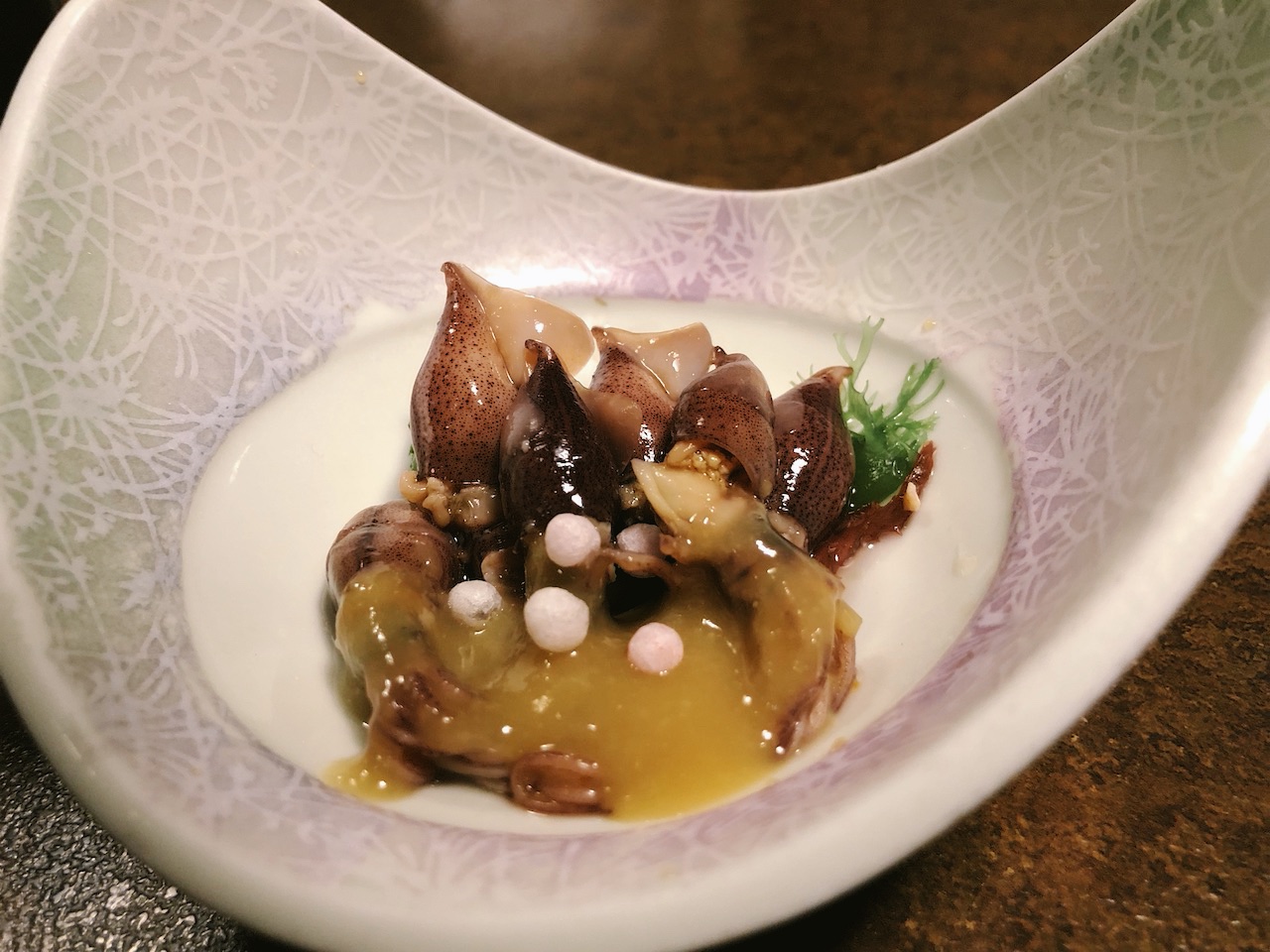 Kyoto
Kyoto has many Shrines and mountain views. As we only plan to spend one day in Kyoto, we decided to visit Inariyama - one of the silly reasons was that we can pay a visit to our favorite coffee shop (The % Arabica) once we climb down the mountain.
We visited the Fushimi Inari-taisha Shrine (伏見稲荷大社) in the early morning. It is the head shrine of the kami Inari, located in Fushimi-ku. It's one of these largest traditional shrine that you cannot miss!
The Inari shrine is a Shinto shrine for the deity/god of rice. Inari is written in Kanji as 稲荷. The word literally translates to 'a sack of rice'; 稲 means 'rice' and 荷 means 'a sack'. In Japanese, the word for rice is 'kome', and to fill or pack rice is 'komeru' or 'kome' for short.
The shrine is guarded by foxes, a fox's call is said to sound like 'kom-kom' in Japan. The Japanese tradition refers foxes to be the shrine's messengers. In many shrine local shops, you can ask for a fox's message about your future wishes, and the messages for my wife and I are pretty accurate!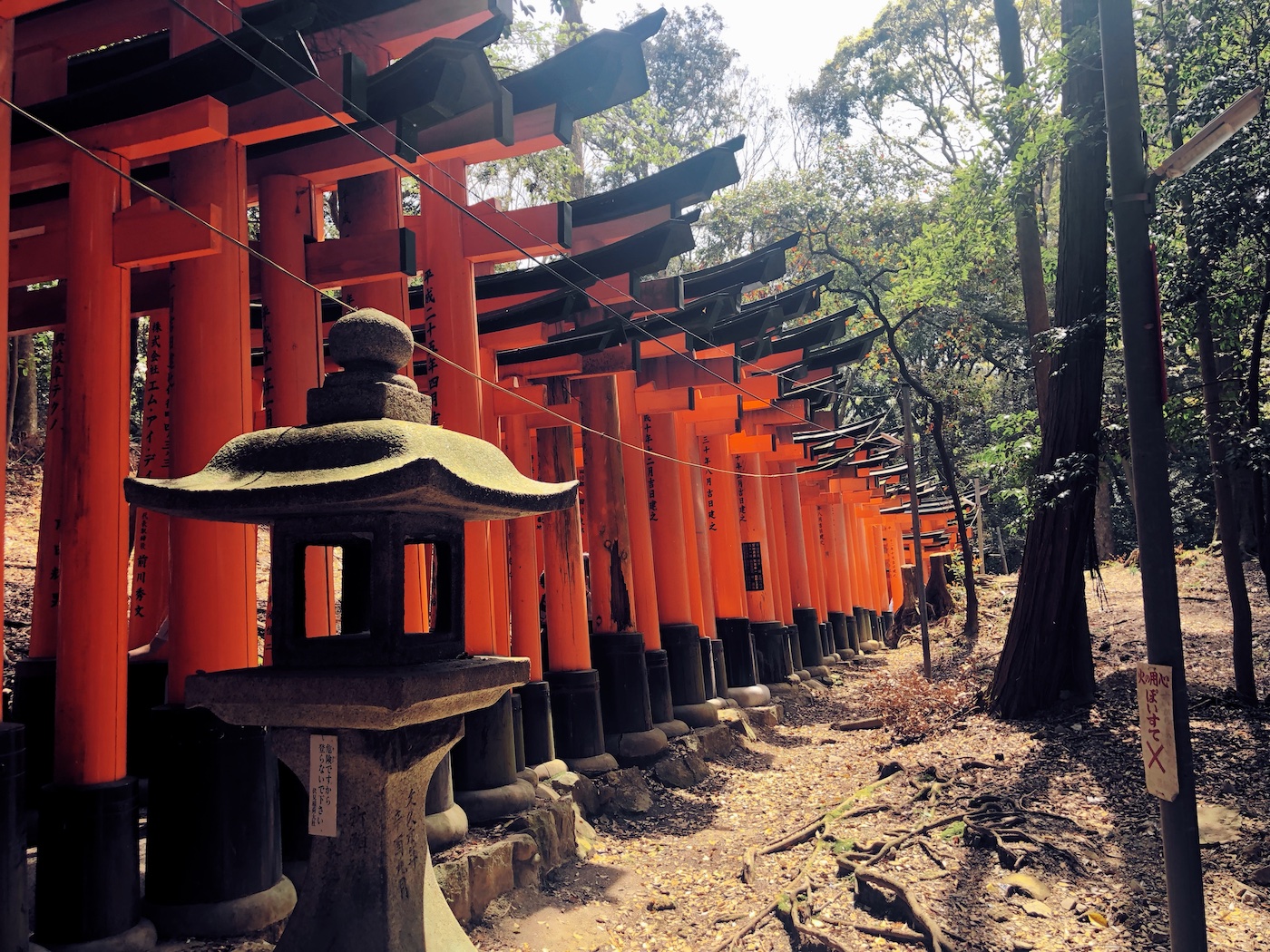 With limited time, we had to leave Fushimi Inari-taisha early around lunch time for Inariyama mountain.
If you are interested in hiking, climbing up/down the Inariyama would be amazing - we saw beautiful views on the way back via the mountain tram. If you have plenty time during morning or early afternoon, we would recommend take the boat route (2-3 hours) - make sure you have prepared enough cash for the ticket (cash only!). Unfortunately, we neither had cash nor enough time for the longer sightseeing route. We had to take the tram to climb down the mountain and got off one station easier to take a pedestrian route.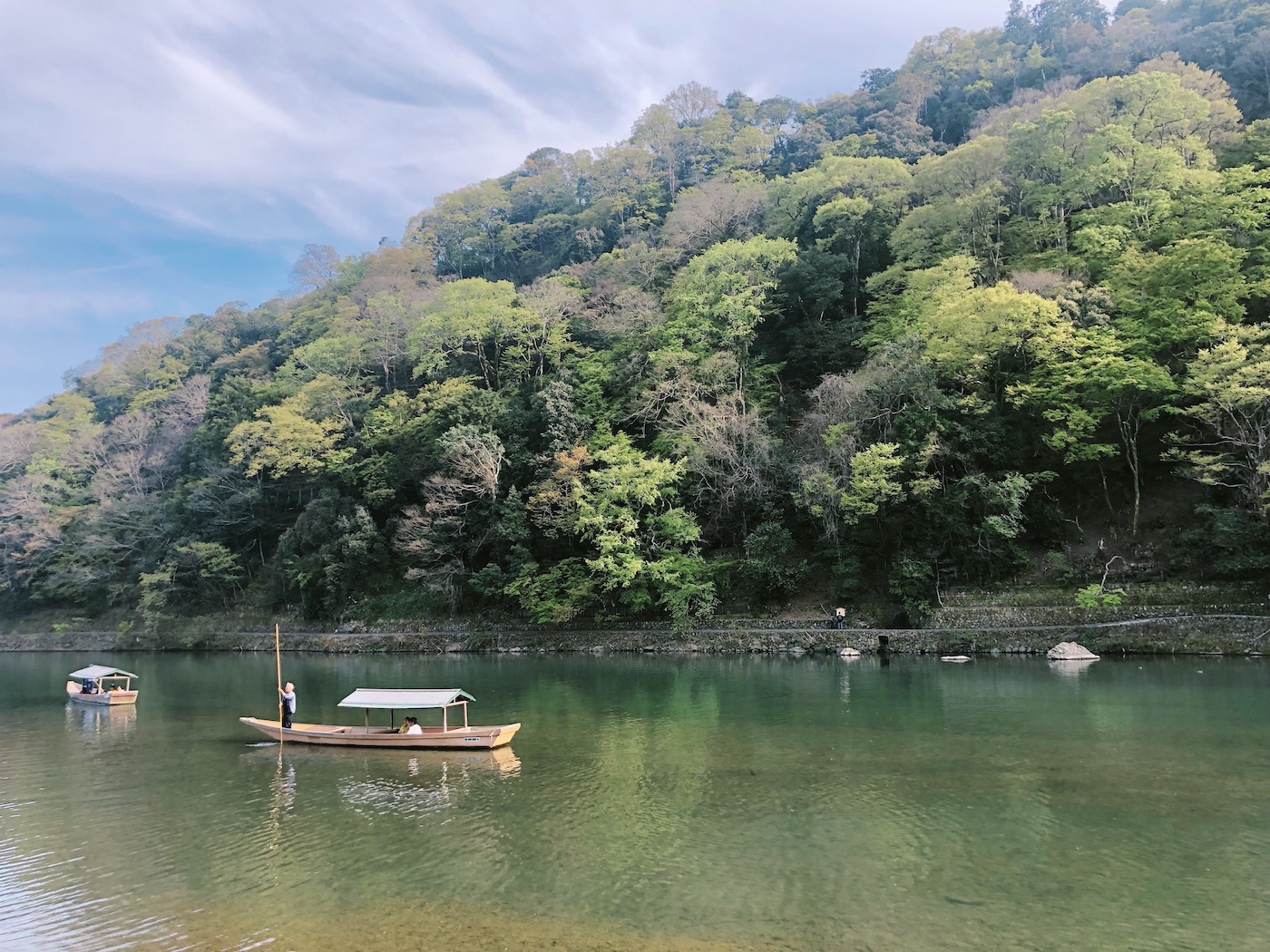 We've noticed the locals are very kind to nature. It has many restrictions not distributing rubbish bins across the city and you are only allowed to dump rubbish at the train station. This is to make sure local cleaning resources are optimized, enforcing good habits and protecting the environment.
As you can see from the man-made bird nest photo, most local shop would build one for the bird to rest and welcome their visit. How thoughtful…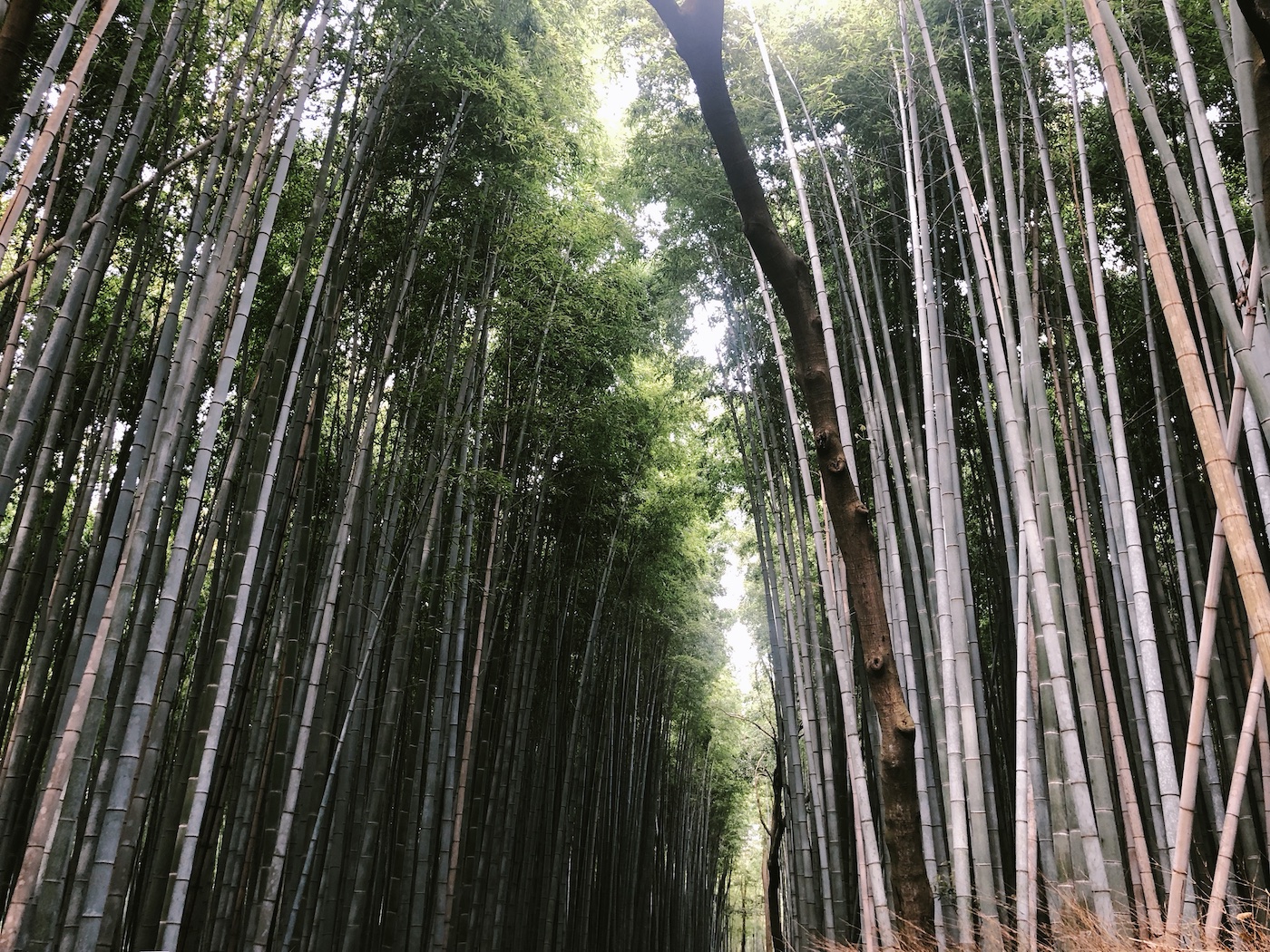 We took a seat and rest at one of the well-known coffee shop, watching passing by tourists and waiting for the sunset. Listening to the waterfall next to the coffee shop, it feels rather unreal how cities and natures are blended so well.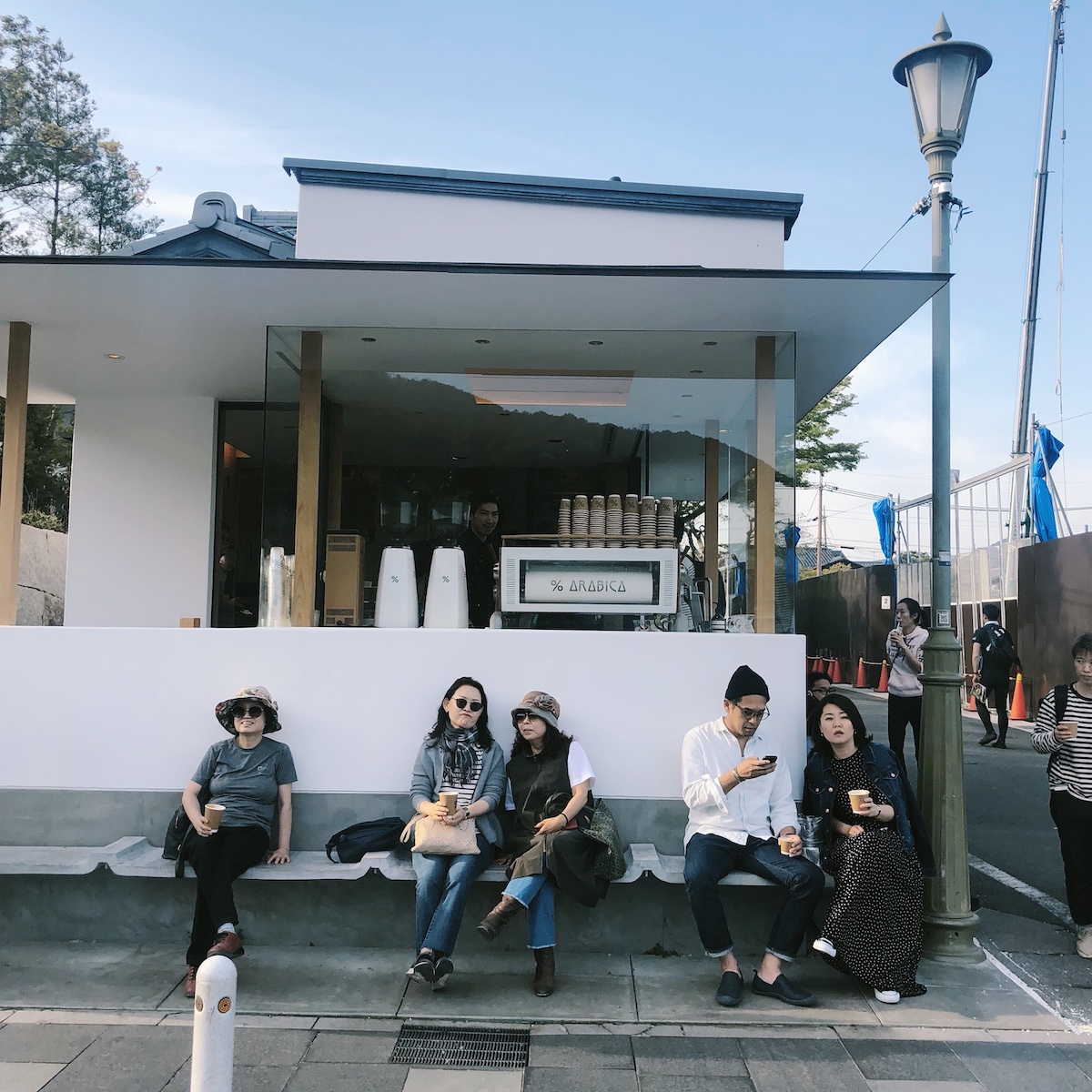 Universal Studios Japan
After four days busy schedule, we agreed that "let's just take those rollercoasters and make our life a bit easier with fewer choices to make". For those who know us well, a theme park with a large rollercoaster is a must… Initially, we thought USJ would not be that much different. What surprise us was how much USJ theme park employees were engaged with customers, the excitement showing on facial expression would make your wonder they really like their job and probably every moment of it. They would act when nobody was watching them - act as lonely and looking for someone's attention. We've been to many large theme parks around the world, this observation definitely is one exception and that's something to think about.
The entire site is mainly operated in Japanese, it didn't bother us a lot and the language barrier didn't stop us feeling excitement and welcoming. Flying Dinosaur and Hollywood Dream (ride forward and ride backward) are our recommendations as must ride.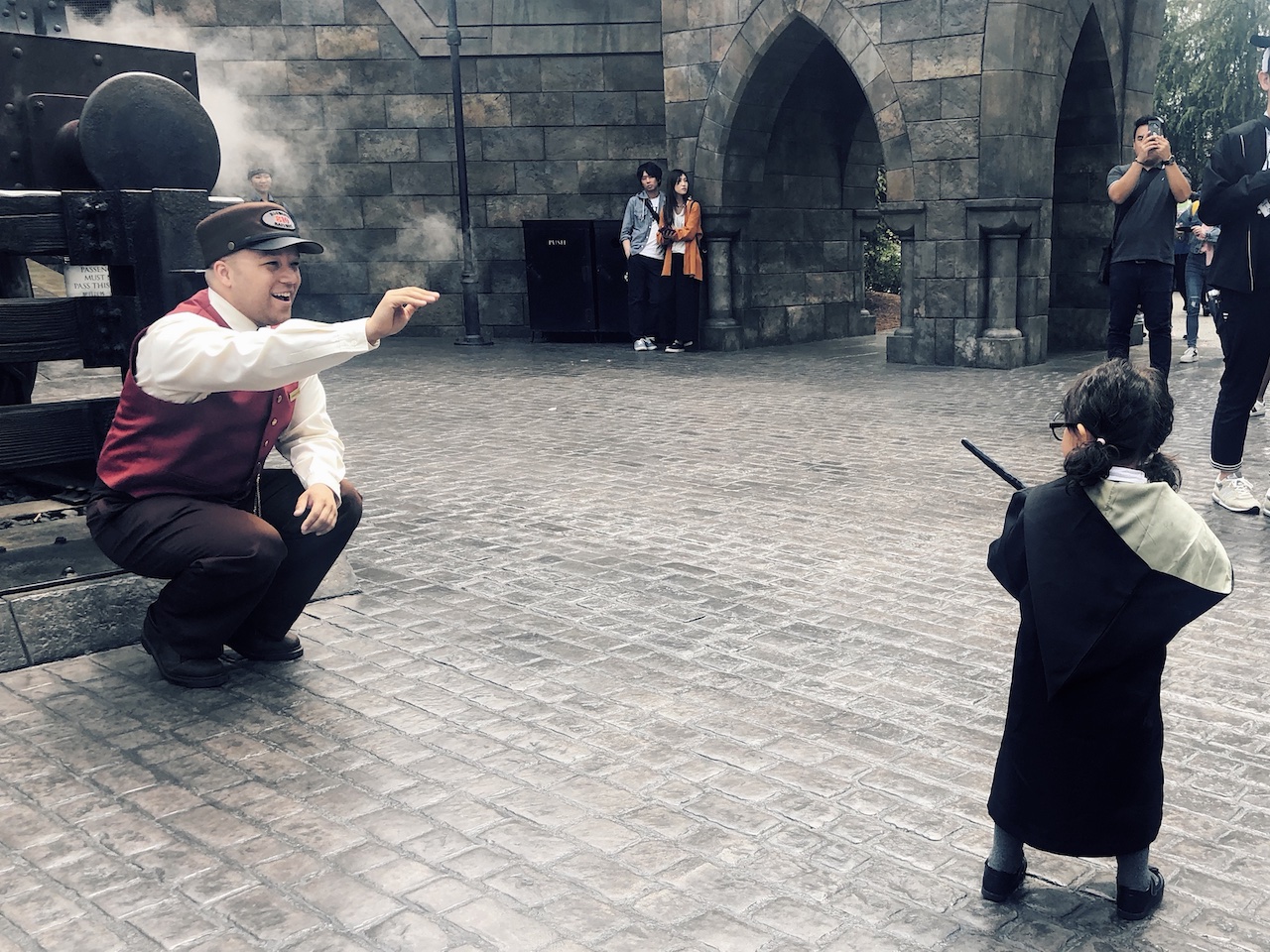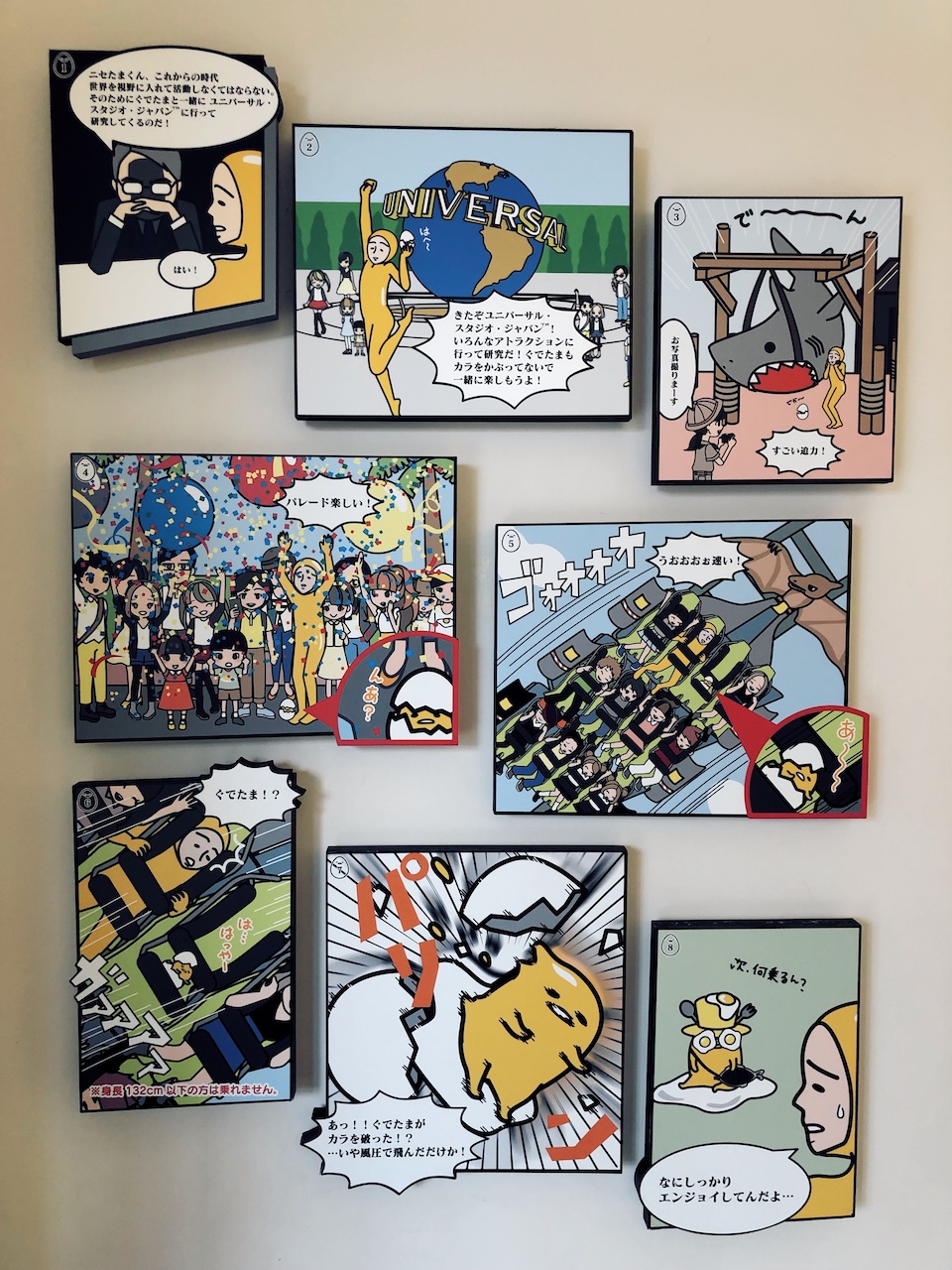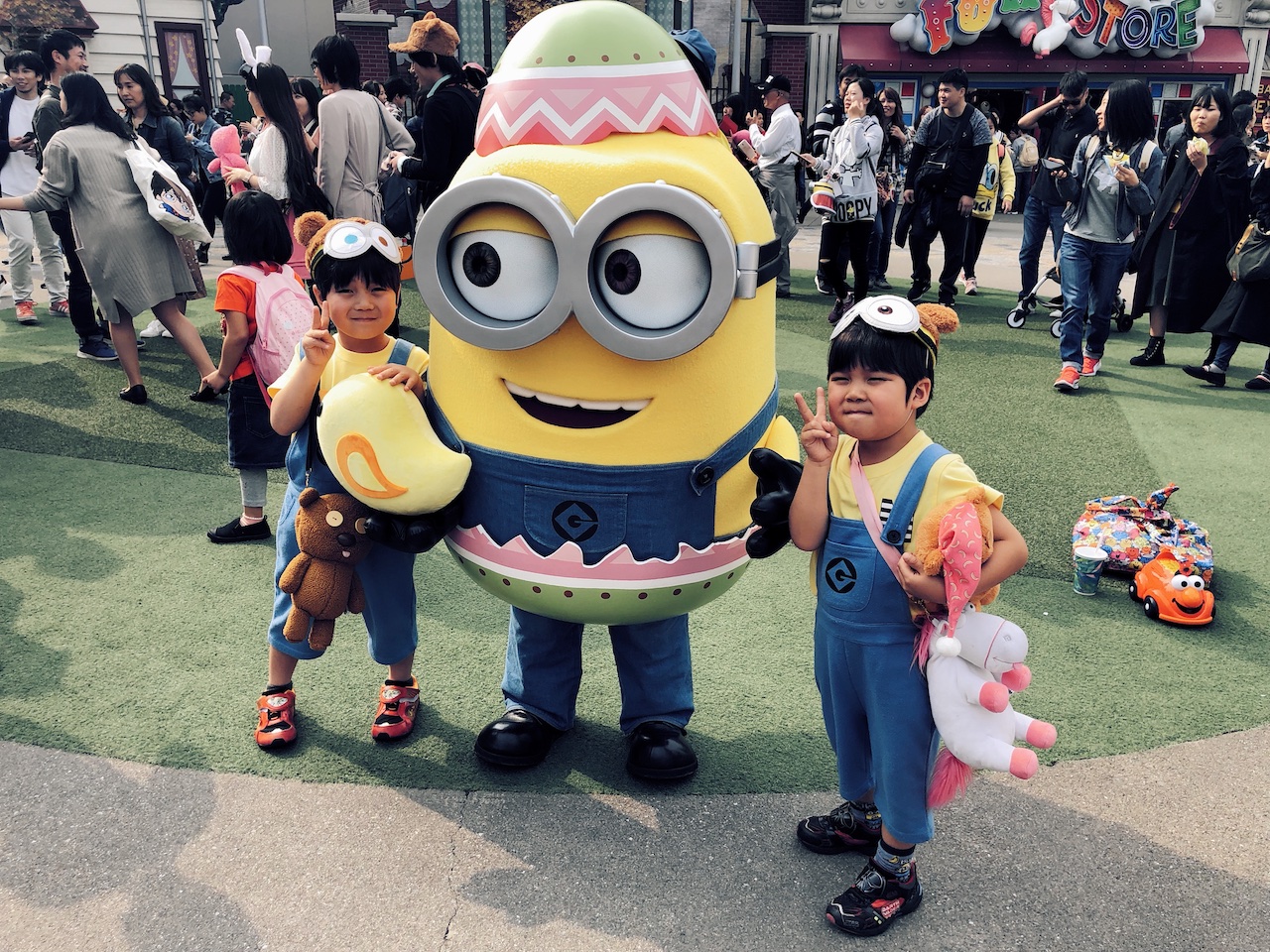 Afterthought
I only managed to write this article eight months after our trip (April 2019). The reflection and excitement are still very much vivid. Four days were rather short for exploring the culture in Japan. We certainly enjoyed every moment. What really kept me admiring was the craftsmanship mindset embedded in everything they do, which obviously seeable is in their cuisine, services, building architecture, plants, and decorations, especially how city and nature are blended and balanced.
Would we visit again? Absolutely! And we wish we could visit once a year - but next time we would bring our son together.